Police investigating vandalism of local mosque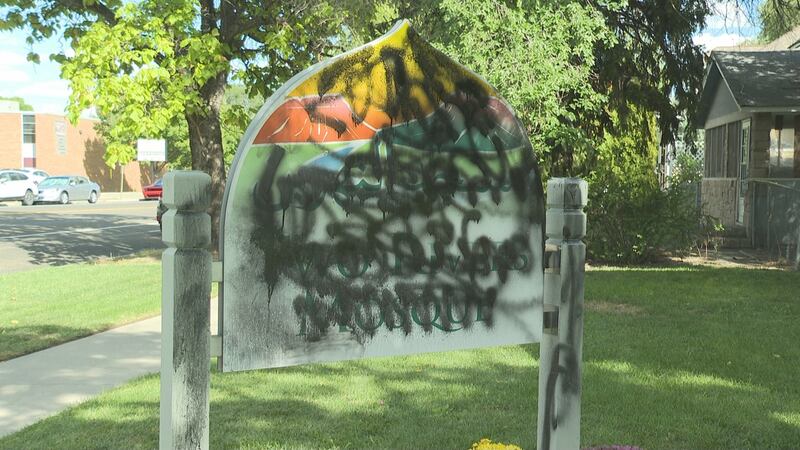 Published: Sep. 19, 2019 at 6:46 PM MDT
It's a place of worship...a section of it left sprayed and destroyed. Now, Grand Junction Police are looking for a man they say vandalized a local mosque.
The incident happened Tuesday at 11 p.m. Officials at the Two Rivers Mosque say flowers were scattered on the ground, and the sign covered in spray paint.
People in the community met in the front lawn to help clean the sign.
Police say they are relying on the community to help with this investigation, because the video is not clear enough.
"I would have him come to our Mosque and we teach him. If we change his mind and change his heart, that's a win for us. So that's the message that we'd like to send to the person who did this," says Vice President Two Rivers Mosque Abdelghani Essafr.
The mosque is two years old, and the sign was only up for three weeks before it was vandalized.