New report shows oil and gas good for economy, just in time for November votes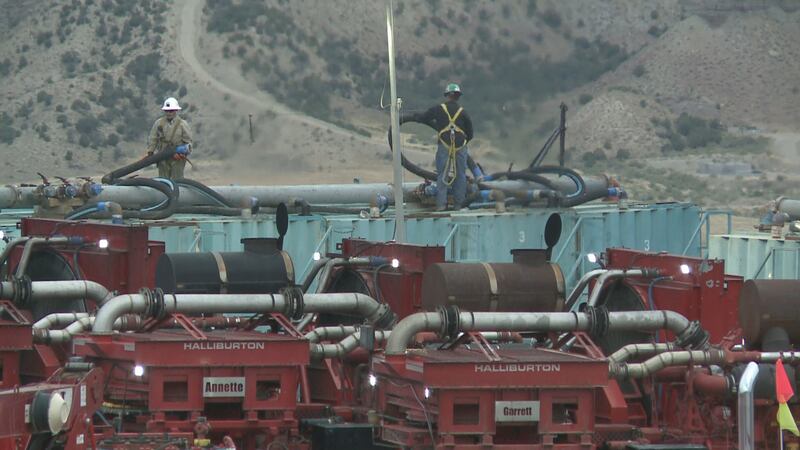 Published: Jul. 3, 2018 at 4:32 PM MDT
Colorado and the Western Slope is known for the views and nature, but the Colorado Petroleum Council is hoping to make people aware that we're a major player in oil and gas.
A new report from API, the American Petroleum Institute, outlines what oil and gas has done for Colorado, from the economy to schools. The timing has a lot to do with November ballots that will be going out.
The report is called "Progress and Opportunity: Colorado Natural Gas and Oil."
"We're the fifth largest producer of gas and the seventh largest producer of oil in the country," said Tracee Bentley, the executive director of the Colorado Petroleum Council.
According to the Colorado Petroleum Council, that translates into about a $30 billion economic impact.
Bentley said the opportunity is out there to transport more oil and natural gas out of the state and to the market.
About 3 percent of the wells in Colorado lie in Mesa County.
Bentley agrees the industry needs to be regulated but said new regulations springing up as fast as oil wells, aren't helpful for the industry.
"Right now we're straddling the line on properly regulated and overly regulated," said Bentley.
One regulation that may change this November is the distance oil and gas facilities have to be from the populated area. Right now, they have to be 500 feet from a home and at least 1,000 feet from a school.
Ballot Initiative 97, which could make it to the ballot, would increase those distances to 2,500 feet.
"We would argue it doesn't get much safer, cleaner, than oil and gas production than in Colorado," said Bentley.
The Colorado Oil and Gas Conservation Commission recently released that an estimated 54 percent of Colorado's total land surface would not be available for new oil and gas development if the ballot initiative became law. They also claim that 85 percent of the non-federal land would not be available for development.
The Colorado Petroleum Council said releasing their study was to inform voters before they start checking ballots in November.
"Voters in Colorado will have a huge choice when it comes to the election this November," said Bentley.
Conservation Colorado has said they have not taken a stance on the ballot initiative 7 but they sent the following statement regarding the API report:
"What's not included in this report is the impact that oil and gas drilling has had on our communities: fueling boom-and-bust economies; increasing air pollution that causes asthma; and threatening our safety with spills, explosions, and leaks. We look forward to working with the industry to better prioritize the health of Coloradans."
The ballot initiative is still collecting signatures. Organizers have until August 6 to get more than 98,000 signatures.