Local church shares holiday meals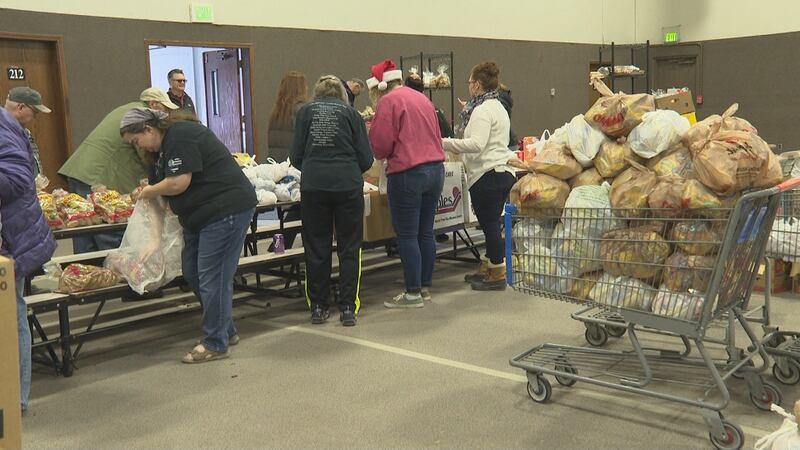 Published: Dec. 19, 2019 at 2:01 PM MST
A local church who says they want to fill the hunger gap in Mesa County is passing out food this holiday season.
Clifton Christian Church passed out nearly four hundred Christmas food boxes to people in need.
In the boxes were things like potatoes, turkeys, and different kinds of fruit.
Actually, officials say that one person alone donated about 600 whole turkeys to them in order to make this all possible.
"So the holidays you know it's just special to have those more comfort things, and just that sense of family and security and memories that that turkey can provide to someone maybe having a hard time," says Clifton Christian Church Food and Clothing Jackie Feaster.
Clifton Christian Church has a food bank that's opened year round.