Helping youth homelessness one bike at a time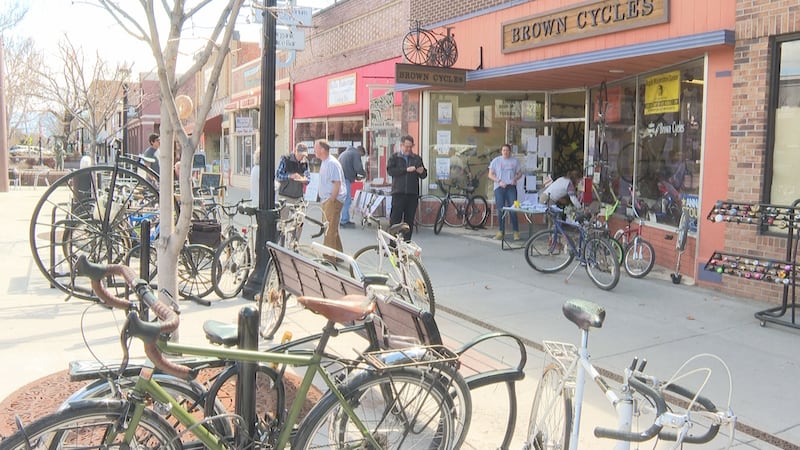 Published: Mar. 29, 2019 at 3:37 PM MDT
Dozens of bikes were donated to Brown's Cycles Friday to help out our homeless youth population.
It's a partnership between The House and Brown's Cycles bike shop. Ultimately, the goal is to help raise money, get bikes, and create potential jobs.
"You can bring in a bike anytime you want of any quality or shape, with weeds in it whatever, we make things beautiful. So, we can always fix stuff up and get it going," said Chris Brown, owner of Brown's Cycles.
Instead of throwing out that old rusty bike how about you donate it instead?
"There's no reason we should be throwing these things away if we can turn them, win, win, win for everybody, why not," said Robin Lowe-Skillern, Youth Advocate, The House.
"We are the only licensed youth homeless shelter between Denver and Ogden, Utah and we provide lots of housing and lots of services for homeless kids here in the valley," said John Mok-Lamme, Executive Director, The House.
They're turning used bikes into an opportunity to transport their future.
"It's a really monstrous issue. Last year there were 263 homeless youth that were unaccompanied by parents," said Mok-Lamme.
The House is a safe place for homeless teens. They house them, give them necessary supplies, and help them succeed through finding work or transporting them to school. Friday was the kickoff to their fundraiser. Everyone that donated a bike got free tacos and soft drinks.
"So, I thought that sounded like a good program so I said well I will donate my bikes… two old ten-speed road bikes and a mountain bike I don't ride anymore," said Jeff Holt, Crested Butte resident who donated bikes.
Not only will their teens get a new bike, but the program will support youth who are interested in working at Brown's Cycles.
"Hopefully youths getting jobs as well and learning about how to maintain their bikes and stuff like that," said Robin Lowe-Skillern, Youth Advocate, The House.
Helping recycle and serve the teens in our community all at the same time.
"Every kid that is out there on the street is at risk of being trafficked, that is the biggest concern so you have to get to them very, very fast there. Some I have heard, studies, that say kids will be offered to be trafficked within less than a day or two of being on the street, so they are much more vulnerable," said Mok-Lamme.
If you missed the event, you can drop off your bikes for the remainder of the month at Brown's Cycles. They are open Tuesday through Saturday and located at 549 Main Street in Grand Junction. To get in contact with The House call them on (970) 234-7004.