GJFD uses grant to buy new hazmat ID machine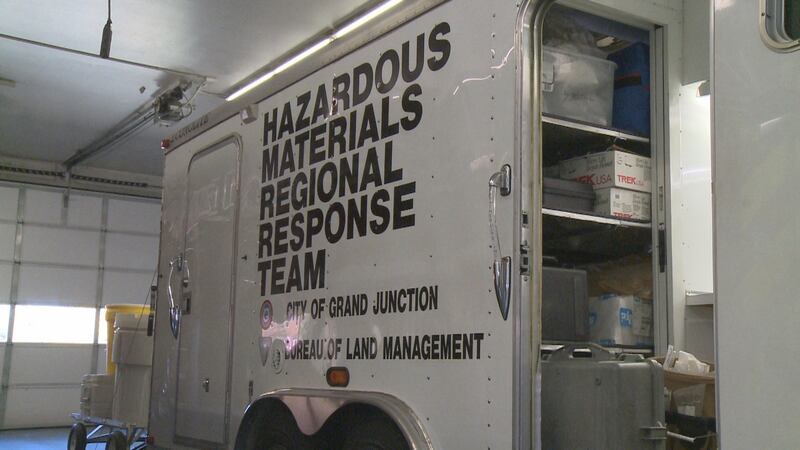 Published: Oct. 16, 2017 at 6:34 PM MDT
The Mesa County Federal Mineral Lease District awarded over $300,000 to Mesa County.
The Grand Junction Fire Department is getting a $50,000 chunk of the grant for a new HazmatID Chemical Identifier. It's a piece of equipment that allows firefighters to test and identify possibly dangerous and unknown substances.
Fire officials said there aren't very many hazmat calls every year, but this piece of equipment will make investigations easier. Right now, what the firefighters use is broken, so the only way they've been able to test hazardous materials is by using ph strips--the same ones used in the high school science lab
"Having this piece of equipment here in Grand Junction with our hazmat team gives us that ability to analyze quickly without having to wait for additional resources to come in in order to ensure the safety of our community," said Gus Hendricks, an emergency Manager with GJFD.
Instead of having to carry out the harmful substances to the truck to test, they'll be able to test them wherever they're found.
"If we respond to a facility and they know exactly what they've leaked or spilled, then we can address and prepare our people appropriately. But without something to more specifically identify what the product is, we have to go with a higher level of protective equipment and a higher level of concern until we're able to get a better ID on the product," said Captain Eric Cox.