Drought levels return to normal after extremely dry 2018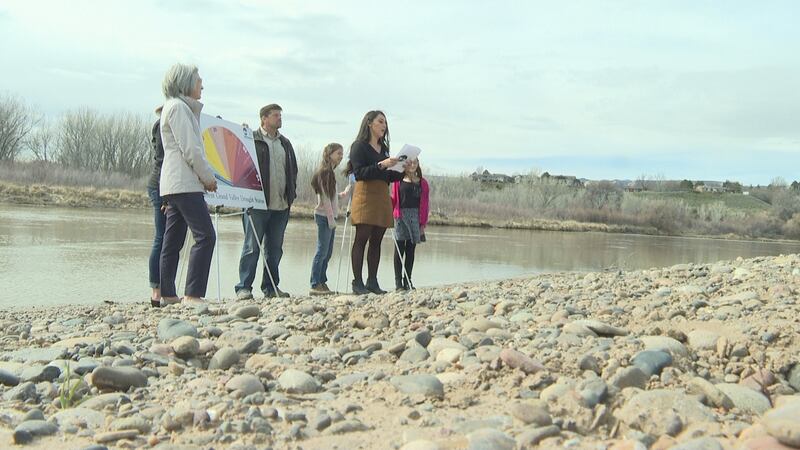 Published: Apr. 3, 2019 at 3:30 PM MDT
This time last year, the Grand Valley was placed under voluntary water restrictions because of our drought. It was the second worst on record.
As of April, the majority of Mesa County is considered 'normal', all thanks to our rain and snow this winter. However, that doesn't mean we're in the clear, experts say we should always try to save water year round.
"It's really important that everyone conserves water," said Randi Kim, Utilities Director, City of Grand Junction.
Saving water is something students at Tope Elementary are taking very seriously.
"Well we realized that there was a really big problem with water," said Annalisa Bradley, student.
They came up with an idea for their project. It's based on their STEAM learning model. Ute Water Conservancy District loved it so much, they're helping them market the idea. They had to design a rule for residents to follow.
"This new ordinance that makes it so you can only water your lawn a certain amount of days in a certain amount of time," said Bradley.
It's an idea we can all learn from.
"Keep your shower to five minutes and turn your sprinklers off if it's raining," said Kim.
The Mayor of Grand Junction has proclaimed April as 'Water Conservation Month'. They're asking everyone to make a pledge.
"It's about conserving water and just to get people more aware of their impact," said Kim.
Whoever gets the most pledges can win prizes like money and gift cards. A car will be donated to a charity of choice. A link to that pledge can be found to the right of this article.
Colorado's waters are important because what happens here can affect those down river.
"Colorado is one of the two headwater states in the U.S. So, we have seven other states that depend on us for water. So the issues that we experience specifically in the Grand Valley become the issues of the other states and our downstream users," said Andrea Lopez, External Affairs Manager, Ute Water Conservancy District.
Experts say you can already see the effects of moving from an 'Exceptional Drought' last year to normal levels this year.
"So, we are seeing lots of weeds already because of the moisture and I'm predicting we are going to have good wildflowers, last year we didn't have any annual wildflowers," said Susan Carter
Here are some tips from the pros. You should only be watering your lawn about once a week this time of year. You can increase that when summer hits.
If you over water, roots will start to rise and will become dependent on it. Which is not good if drought strikes again.
If you are worried about a plant you can bring it to the CSU Extension Office. They are located at the Mesa County Fairgrounds. Give them a call at (970) 244-1834.