Cleaning program helps fight off viruses and nasty stomach bugs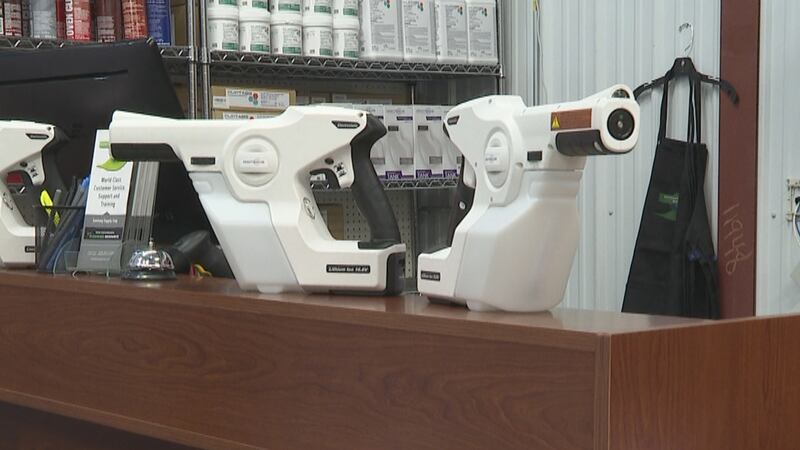 Published: Nov. 20, 2019 at 6:37 PM MST
One cleaning tool might be the best way to beat the stomach bug or any bug for that matter.
It's the same tool that was used to deep clean nearly 150 District 51 school buses Tuesday.
The EvaClean program uses a sprayer that helps sanitize and disinfect all different surface areas.
The tablets the sprayer uses are safe for people and pets and can be used on different types of electronic devices.
"We have theses in healthcare systems, hospitals, obviously in a lot of our school districts in the state are starting to implement this system," says Bruce DeRush, Sales Consultant for Sanitary Supply Corp. "Student Transportation of America is now using it to disinfect all their busses."
The sprayer and tablets are available for purchase at Sanitary Supply Corp's website.