Cardboard Cory stops in Grand Junction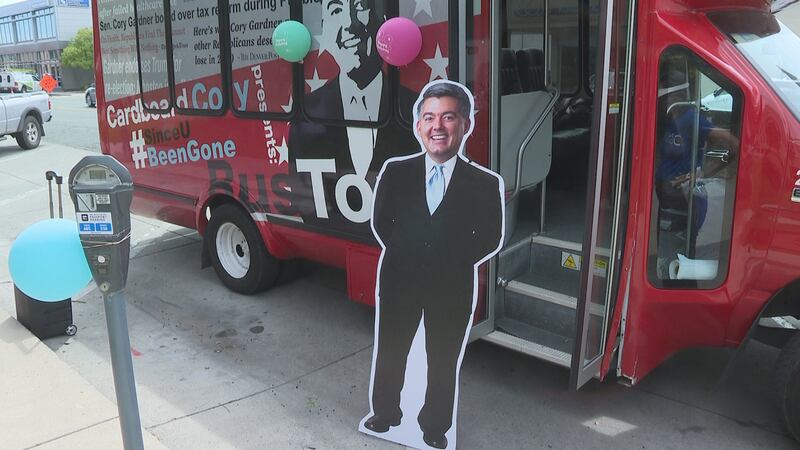 Published: Aug. 22, 2019 at 1:23 PM MDT
Political activists in Grand Junction celebrated Senator Cory Gardner's birthday in a unique way Thursday morning
The "Cardboard Cory" bus was parked outside of city hall. The bus and the cardboard cutout of the Senator is part of the "Since U Been Gone" bus tour. Numerous groups helped organize the event because, they say, the senator is too hard to reach. They also said that Senator Gardner hasn't held a public town hall in nearly two years.
"I think that it's pretty sad that you have to talk to a paper product instead of your elected U.S. senator," says Health Care Activist Laura Packard. "I don't understand why he's so afraid of Coloradans. He should do more public town halls so that he can hear from us and hear what we have to say."
The event's organizers say some of their main concerns include: environmental issues, health care, and immigration.
Senator Gardner's people say he has connected with nearly 20,000 Coloradans last month through telephone town hall meetings.