Sports Director
Grand Junction, Colorado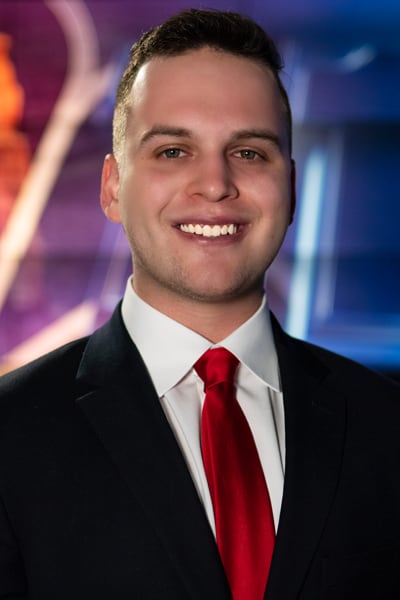 Garrett was born and raised in the heart of California's Central Valley in Clovis, California.
He graduated from Cal Poly San Luis Obispo in 2021 with a degree in Journalism.
While there he was involved with student media and interned at an ESPN radio station.
Garrett then returned to his hometown for his first job after college as a Digital Content/News Producer in Fresno. While getting to cover news in his hometown was special, Garrett wanted to get back to doing what he really loved: covering sports and telling the stories of amazing athletes.
When he's not covering sports in the Grand Valley Garrett, no surprise can often be found watching sports. His favorite teams are the San Francisco Giants and 49ers, Golden State Warriors, and his hometown Fresno State Bulldogs. He says you can probably guess his mood on any given day based solely on how one of his favorite teams did that day.
Outside of sports Garrett loves live music, traveling, and cooking.
Garrett says he would appreciate anyone reaching out with story ideas, or to complain about your fantasy football team, so long as you're ready to hear how bad his team is as well.