Montrose County may relocate Kinikin Road due to risk of "catastrophic failure"
The road will be completely closed next week
Published: Nov. 17, 2023 at 3:23 PM MST
MONTROSE, Colo. (KJCT) - Starting Monday, Kinikin Road in Montrose will be closed to traffic between Q72 Road and R71 Road due to concerns that the hill could experience a catastrophic collapse.
The slope-side of the road along the west side of Dry Cedar Creek, north of R71 Road, is eroding and is at risk of collapse. A geotechnical engineering analysis concluded that the slope is not stable, and a catastrophic failure could severely damage or destroy the road if mitigation is not done.
However, county officials said that a quick fix is just not possible. Officials cited the steepness of the slope, numerous already-existing failures and shifting soil at the base, and weathered adobe shales underlying the slope as complicating factors.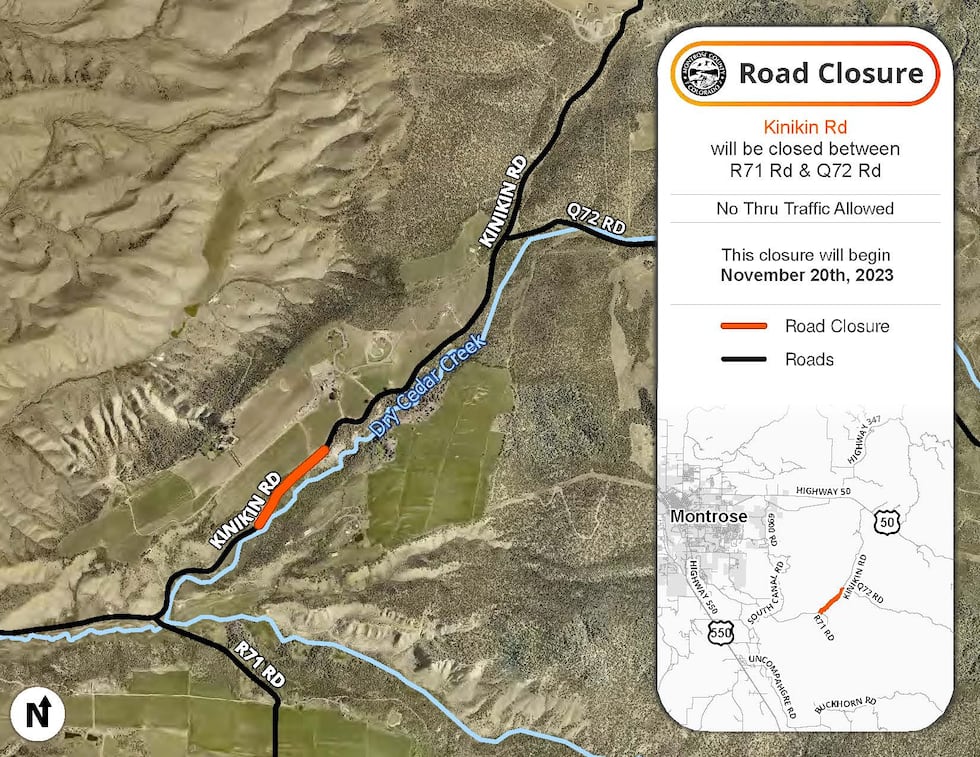 County experts also said that sudden slope failures are not uncommon in western Colorado where roads have been cut into hillsides made of adobe clay soils.
Montrose County Public Works Director Keith Laube said that public safety is his top priority. "The geotechnical report clearly indicates that the Kinikin Road slope is not stable, and closing the road is the only way to ensure the safety of motorists," said Laube in a press release.
The county says that it's considering moving the entire road around the at-risk area as a long-term solution, but more information is needed before anything can be fixed. "Additional engineering is required when constructing infrastructure in adobe soils on steep grades. A topographic survey will be performed in the coming week that will provide the needed information for a possible new road algnment," said Laube.
In the meantime, officials say that folks driving in the area should look for different routes.
Copyright 2023 KJCT. All rights reserved.