The Commemorative Rocky Mountain Wing hosts its 3rd annual Keep 'Em Flying 1940s Hangar Dance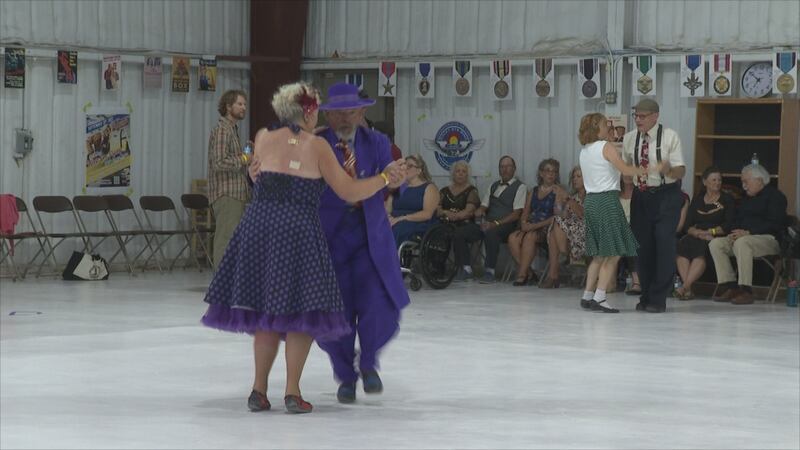 Published: Oct. 1, 2023 at 10:26 AM MDT
GRAND JUNCTION, Colo. (KJCT) - A 40s styled dance was held Saturday bringing classic planes, classic cars, and swing dancing and music to the valley.
The Commemorative Air Force and the Commemorative Rocky Mountain Wing hosted its 3rd annual Keep 'Em Flying 1940s Hangar Dance at the Grand Junction Airport. The event featured two WWII- era planes, multiple vintage cars, and Clark Gualt's Swing City Express Orchestra. There was also a 1940s best dressed contest as well as the best 40s swing dancers contest.
Keith Swinehart, the CAF Rocky Mountain Wings recruiting officer, speaks on the event:
"This is a dance to raise income and what we're doing is opening it up to make an exciting event for something we don't see in Grand Junction very often which is a 40s styles dance... We're raising money to support this bird ( a 1945 TBM Avenger) which costs a lot of money to keep flying and of course we fly it to various air shows in the South West. It's a good mission and it's important for people to know that WWII aircrafts are still out there."
For more information about the Commemorative Airforce Rocky Mountain Wing click here.
Copyright 2023 KJCT. All rights reserved.