Grand Junction first responders practice for aviation catastrophe
Published: May. 2, 2023 at 5:38 PM MDT
GRAND JUNCTION, Colo. (KJCT) - By 7 a.m. Tuesday morning, actors were lined up in anticipation to find out what sort of injuries their character suffered during a fake airplane crash.
Dirk Clingman from the Grand Junction Fire Department put his ex-theater skills to use when it came to the special effects makeup. He was responsible for all the victim's makeup looks. Everything from cuts and face scrapes, to third degree burns, and shrapnel sticking out of their bodies.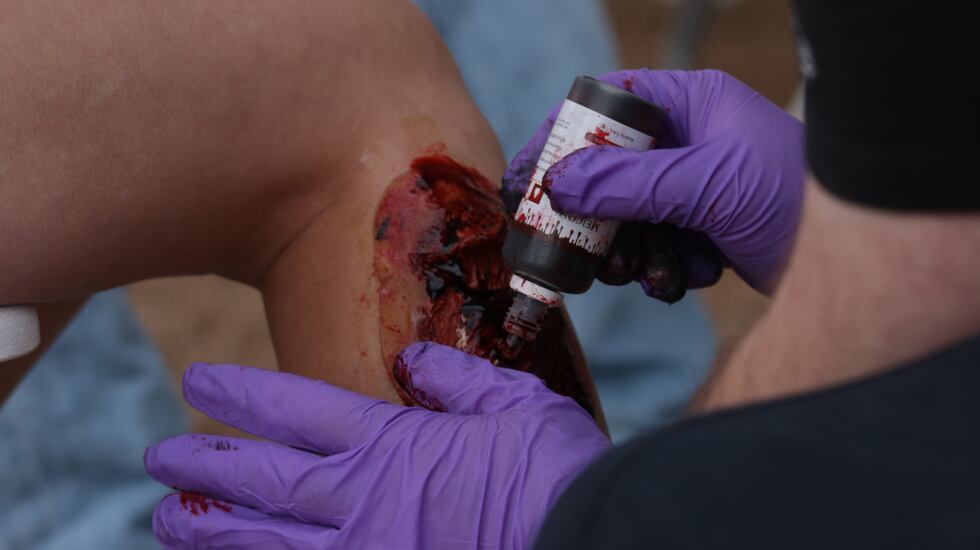 Seamus Mullin volunteered as an actor, his injury was penetrating abdominal trauma, "Which is a fancy way of saying I got stabbed by something in my chest," he said.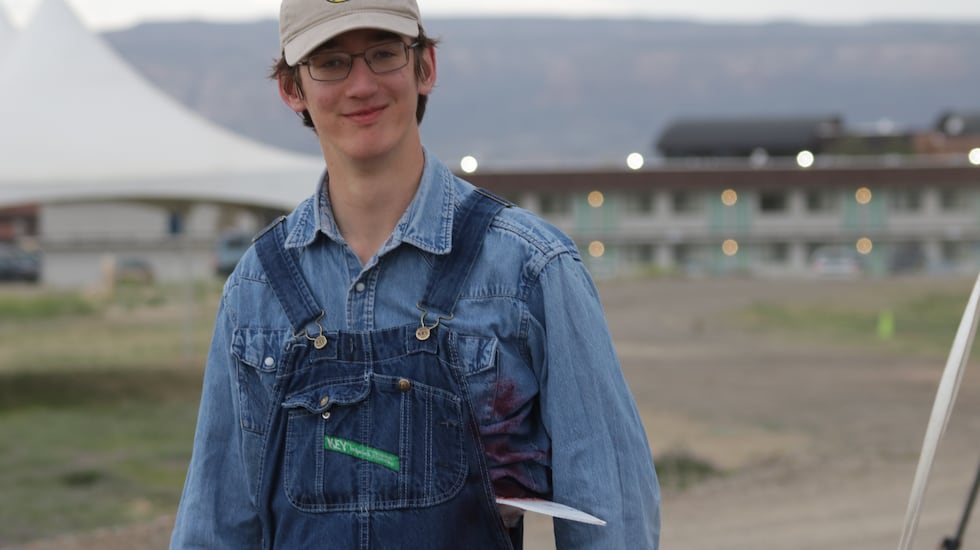 EMT's from various agencies treated a multitude of fake injuries on volunteers. First responders say the live bodies help to make the scene feel real and that it prepares their minds for the possibility of a real life scenario.
Firefighters lit a small patch of field on fire between the Grand Junction Regional Airport and Horizon Drive. Their goal was to create an a plane crash as close as possible to the real thing. Shortly after ignition, firefighters snuffed the flames out with water.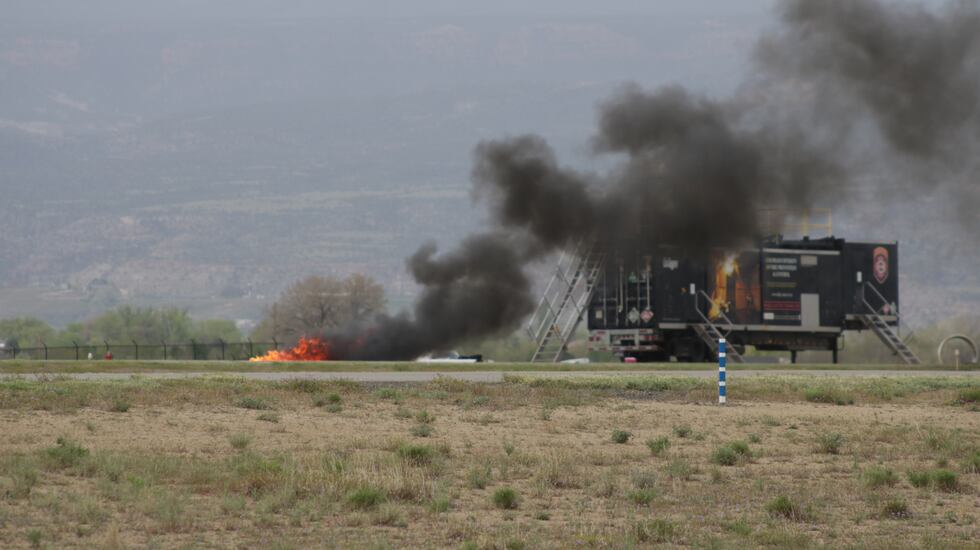 Some plane crash actors were taken to a mock hospital tent, while other actors were assigned to act as family and friends at a reunification tent. Workers took their information and assigned a wristband while waiting to find out information on their faux relatives.
Federal law requires the airport to conduct an aircraft emergency every three years.
Officials tell us flights and traffic corridors were not effected by today's activities.
Copyright 2023 KJCT. All rights reserved.