Suspect falls out of attic, leads to arrest in Saturday night shooting incident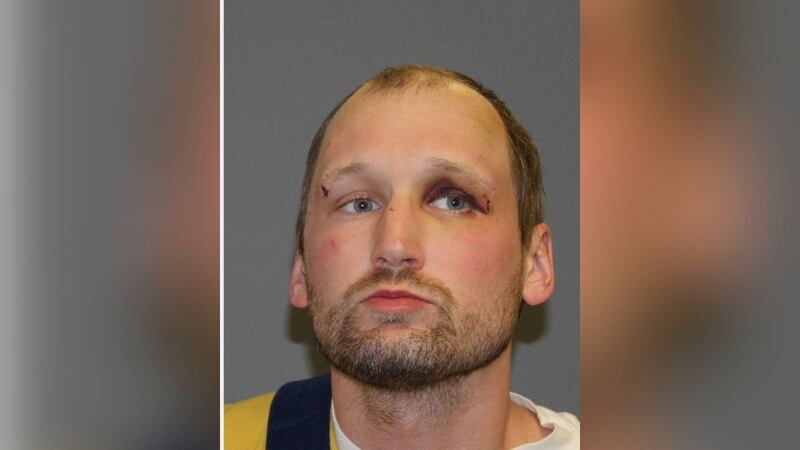 Published: Jan. 25, 2023 at 3:04 PM MST
GRAND JUNCTION, Colo. (KJCT) - A suspect was arrested Saturday after falling out of an attic.
At approximately 7:45 p.m. on Saturday, Jan. 21, 2023, officers with the Grand Junction Police Department responded to the 1400 block of Ouray Ave for reports of an intoxicated male who was yelling and had fired a gun in a house.
Through investigation, officers learned that the suspect, Neil Veitch, a 32-year-old male, was restricted from carrying firearms and was refrained from using alcohol.
Upon police arrival, several occupants of the residence exited the home. Veitch proceeded to barricade himself into the attic.
Officers with GJPD attempted to make contact with Veitch several times with no cooperation.
The GJPD SWAT Unit was dispatched to the scene to assist in contacting Veitch. Multiple loud hails were made through amplifying devices in attempt to make contact with the suspect.
After several hours, officers eventually made contact with Veitch, who then fell out of the attic.
Veitch was transported to St. Mary's Hospital with minor injuries. There were no other injuries in this incident.
Once Mr. Veitch was medically cleared, he was transported to the Mesa County Detention Facility where he is currently still being held.
Veitch has been charged with the following:
Illegal Discharge of a Firearm

Possession of Weapons by Previous Offenders

Prohibited Use of a Weapon

Reckless Endangerment

Resisting Arrest

Obstructing a Peace Officer

Violation of a Protection Order

Criminal Possession of ID
A shelter-in-place was issued for the surrounding area until officers were able to take Veitch into custody.
Copyright 2023 KJCT. All rights reserved.