Vally rain, mountain snow possible with an unsettled start to a new week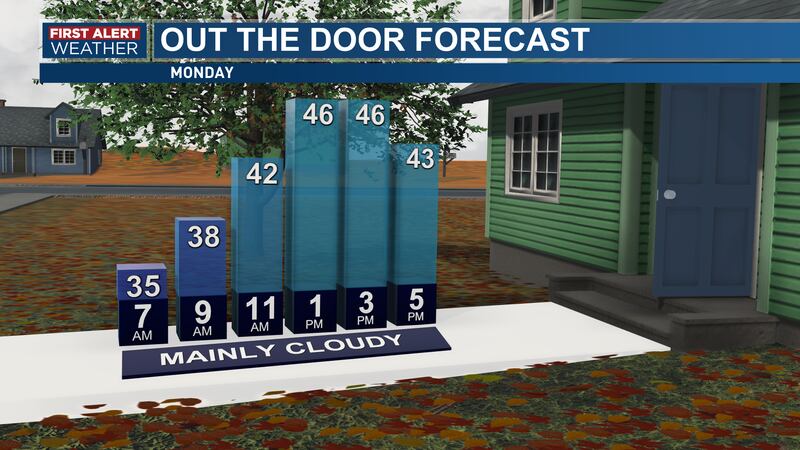 Published: Dec. 4, 2022 at 10:01 PM MST
GRAND JUNCTION, Colo. (KKCO) - Our week will be mostly under the influence of an unsettled weather pattern. That will mean occasional valley rain and mountain snow with mainly cloudy, gloomy periods in between. But some bright spots are possible, so it won't be all gloom all the time.
Unsettled Weather Pattern
A strong west-to-east flowing jet stream will carry moisture and several small disturbances from the Pacific Ocean inland to Colorado. This will set us up for an unsettled first half of the week. Clouds will generally be gray, and they'll keep our days dull. We'll have periodic rain in the valleys and increasing snow in the mountains. Snow is possible in the valleys in the nights and early mornings, too. This gloomy weather pattern with occasional rain and mountain snow will hold through Thursday, then the weekend will turn brighter.
The Biggest Snow
The biggest disturbance will increase the snow Tuesday night through Wednesday morning. This period of snow will be the heaviest and can bring up to 2-3 inches of snow to the Grand Valley, Delta, and Montrose. Of course, bigger snow will fall in the mountains. After an afternoon break, another round of snow is possible Wednesday night through early Thursday morning. Clouds and occasional light flurries can persist through Thursday, then the weekend will turn drier and brighter.
Our Next 24 Hours
Tonight will be mainly cloudy and unseasonably mild. Low temperatures will be near 31 degrees around Grand Junction, 32 degrees around Montrose, 32 degrees around Delta, and 34 degrees around Cortez. Monday will be mainly cloudy with occasional rain and high-elevation snow. High temperatures will be near 44 degrees around Grand Junction, 46 degrees around Montrose, 46 degrees around Delta, and 49 degrees around Cortez.
Copyright 2022 KKCO. All rights reserved.